This weeks blog comes from one of our Core Group Members, Sandra Zafra from World Horse Welfare about the vital contribution of working animals towards water resilience which was successfully highlighted at this year's World Water Week.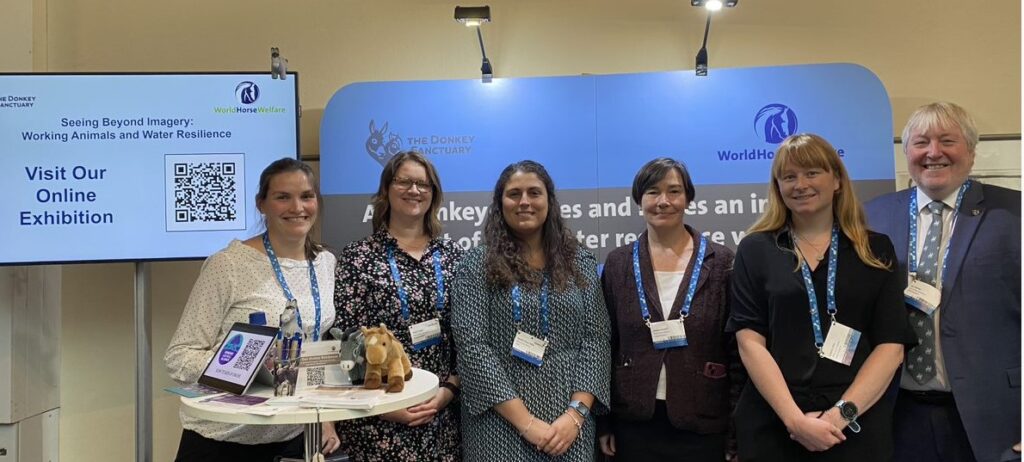 World Horse Welfare, together with The Donkey Sanctuary, joined together for a second year at World Water Week, the leading conference on global water issues. Each year the conference gathers participants from many backgrounds from around the world. It aims to develop solutions to the planet's greatest water-related challenges, such as poverty, the climate crisis, and biodiversity loss. This year the conference gathered more than 5,400 participants, including Ministry representatives from around the globe, United Nations representatives, development NGOs and companies working on water sanitation and hygiene.
Working equids are essential for the transport of water to remote or difficult-to-access areas in many regions. In addition, since usually women are in charge of water collection, these animals support women with their daily tasks by reducing the time spent in water transport, which can be used to do other tasks.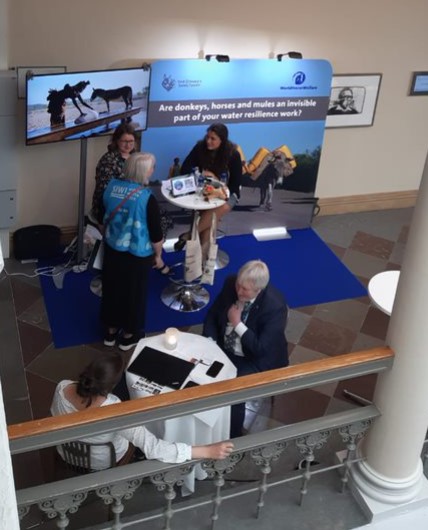 Last year, and due to the Covid-19 outbreak, the conference was held online, and we had the opportunity to host two side events to highlight the role of working animals towards Sustainable Development Goal 6 (Access to Water). This year the Conference was held in person in Stockholm and we had an on-site stand where we featured pictures of working equids carrying water. In order to catch the eye of participants, we used the question 'Are donkeys, horses and mules an invisible part of your water resilience work?' to headline out stand to emphasise working animals play a key role in the water resilience, access and security.
Whilst not always well known, working animals and the role they play was well received in this water forum. Most of the participants that came by the stand were surprised when they first saw the images of working donkeys carrying water. However, with our pitch we illustrated the link not only between those animals and water in many regions in the world, but also with participants own jobs and lives, and how crucial these animals are for the families and communities that rely on them.
It was a great opportunity to join this conference in person and spread our message to so many relevant people these animals exist, but also are a relevant actor in water issues and they can be, indeed, part of the solution. In addition, we featured the work of the Alliance in building partnerships and relations between stakeholders in order to highlight the achievements of common objectives, and as a result expanded the number of members in the Alliance!
Have you ever asked yourself what is the role of working animals towards water access and water resilience? How do working animals and water play a role in your work?
Let us know in the comments below your thoughts on this matter and keep check back here as we continue the conversation.
References and further information: